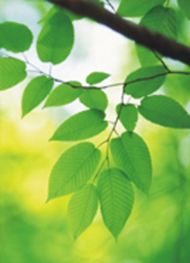 Dumont Printing has always operated in an environmentally friendly manner. We've recycled our scrap paper, plates, boxes, and skids for over 30 years. Dumont was one of the first printers on the west coast to go all-digital (film-less) to eliminate chemicals and the use of silver in the printing process.
PRESERVE, PROTECT, REUSE, RECYCLE
We continue to pursue creative ways to preserve, protect, reuse and recycle. We recycle over a half million lbs. of paper waste a year. More than 95% of our waste stream is recycled. Thousands of printing plates are recycled each year. We print alcohol-free, recycle used ink, recover solvents, and our air emissions are virtually clean.
FOREST STEWARDSHIP COUNCIL
Our Forest Stewardship Council® (FSC®) designation is further proof of our commitment to preserving our environment and operating in an ethical and responsible way.
Dumont Printing is a FSC Chain of Custody (CoC) vendor, certified by Scientific Certification Systems (Dumont Printing trademark # FSC C017301). The FSC is a global non-profit devoted to encouraging the responsible use of the world's wood resources by promoting responsible forest management. The body focuses on sustainable yield timber management, reducing soil erosion during harvest, preventing water pollution, and taking wildlife habitat into consideration by proper harvest management planning.
HOW TO PRINT GREEN
1. Talk to your Dumont Printing account represntative to get suggestions for quality FSC stock. Also visit the www.fscus.org site for a full list of FSC-certified coated and uncoated papers.
2. Get an estimate. FSC paper and processes usually cost 5-to-7% more but it's worth it.
3. Mills usually keep sheetfed FSC stock on hand.
4. After you've selected the paper and the job is contracted, we'll buy the paper and get the proper approvals for the FSC label. We'll pick and help you place the label.
5. At the proofing stage, we'll send your logo page to our certifier SmartWood for approval prior to printing.