Let Dumont Printing print your vehicle wraps to put your message on the road
With vehicle wraps you can take your message to the streets and highways. With the state of-the-art printing technologies in our Large Format division, even small and medium size companies can have custom vehicle graphics printed.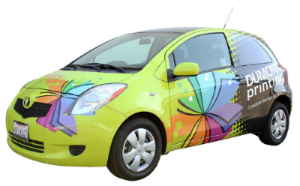 Features
Wraps printed on durable 3M media

Custom full-color printing in a resolution that matches the application

Complete installation services available
Benefits
Turn your vehicle or fleet of vehicles into a moving billboard or billboards

Use space you already own to advertise your message

Submit files in popular graphic software formats for fast turnaround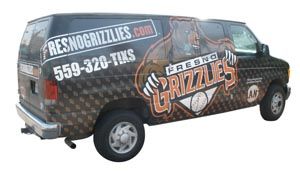 Displaying custom graphics on your vehicle gives you one more way to promote your business or deliver your message. Dumont Printing will also provide you with the template for your car wrap.
Depending on your application or budget, it may not be necessary or possible to do a complete vehicle wrap. A properly-designed partial wrap or a vehicle sign can be just as effective in delivering your message.